Date: Saturday, September 14, 2019
Location: Travis County Expo Center- 7311 Decker Ln. - Austin, TX 78724
Check-in: 8:00 AM| Walk: 10:00 AM
Route Length: 1 mile and 5k (3.1 miles) options
Helpful Links: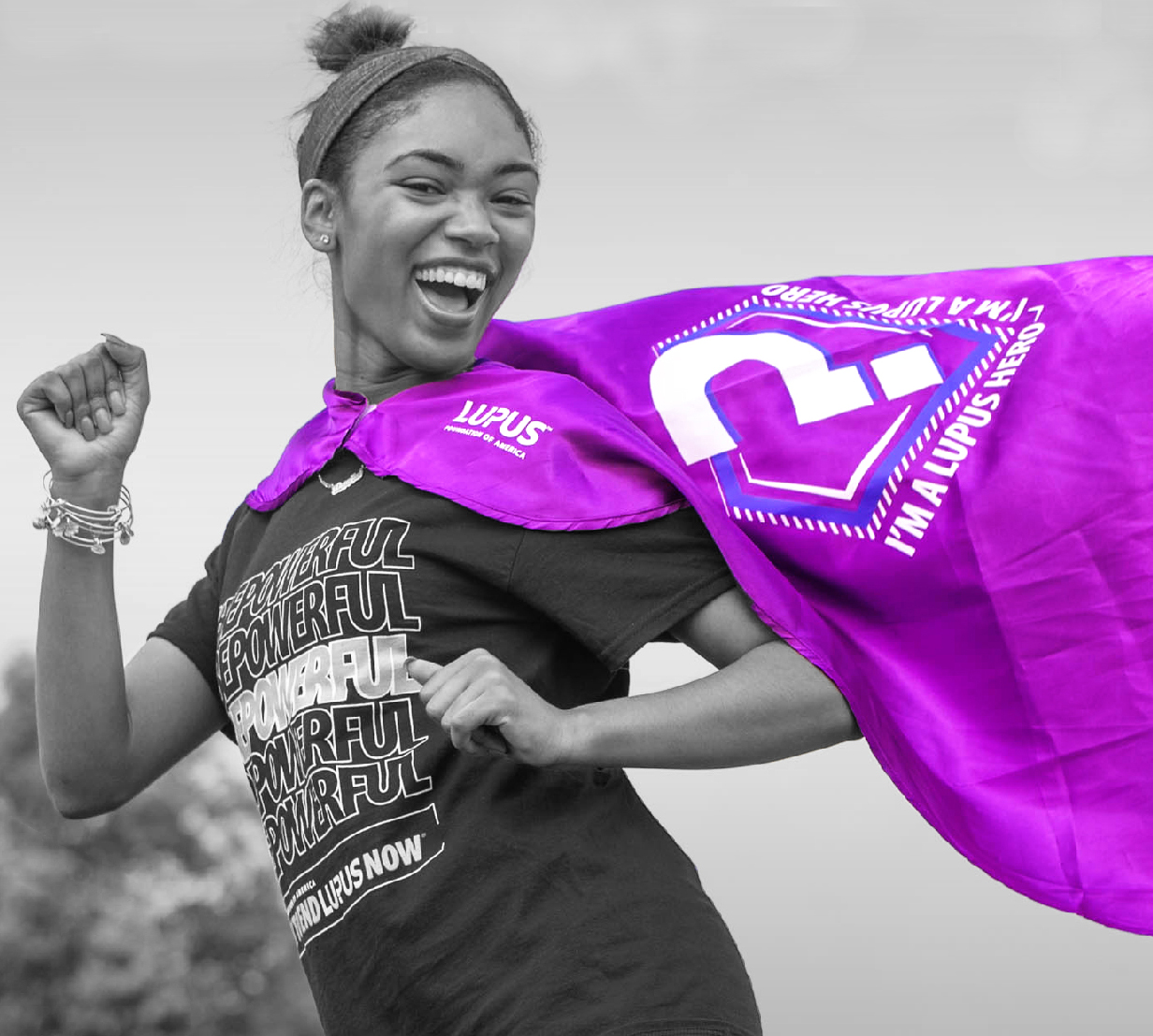 Raise $500 and receive this cape on Walk Day!

Contact:Christy Munson |210-651-9480 or 866-205-2369 | christy@lupuslonestar.org
(Best when using Chrome or Firefox)
-Download Chrome -Download Firefox
When you take part in a Lupus Foundation of America's Walk to End Lupus Now™, you experience firsthand the power of the movement to end lupus. Join us in Austin to raise money for lupus research, increase awareness of lupus, and rally public support for the estimated 1.5 million Americans who suffer from its brutal impact.