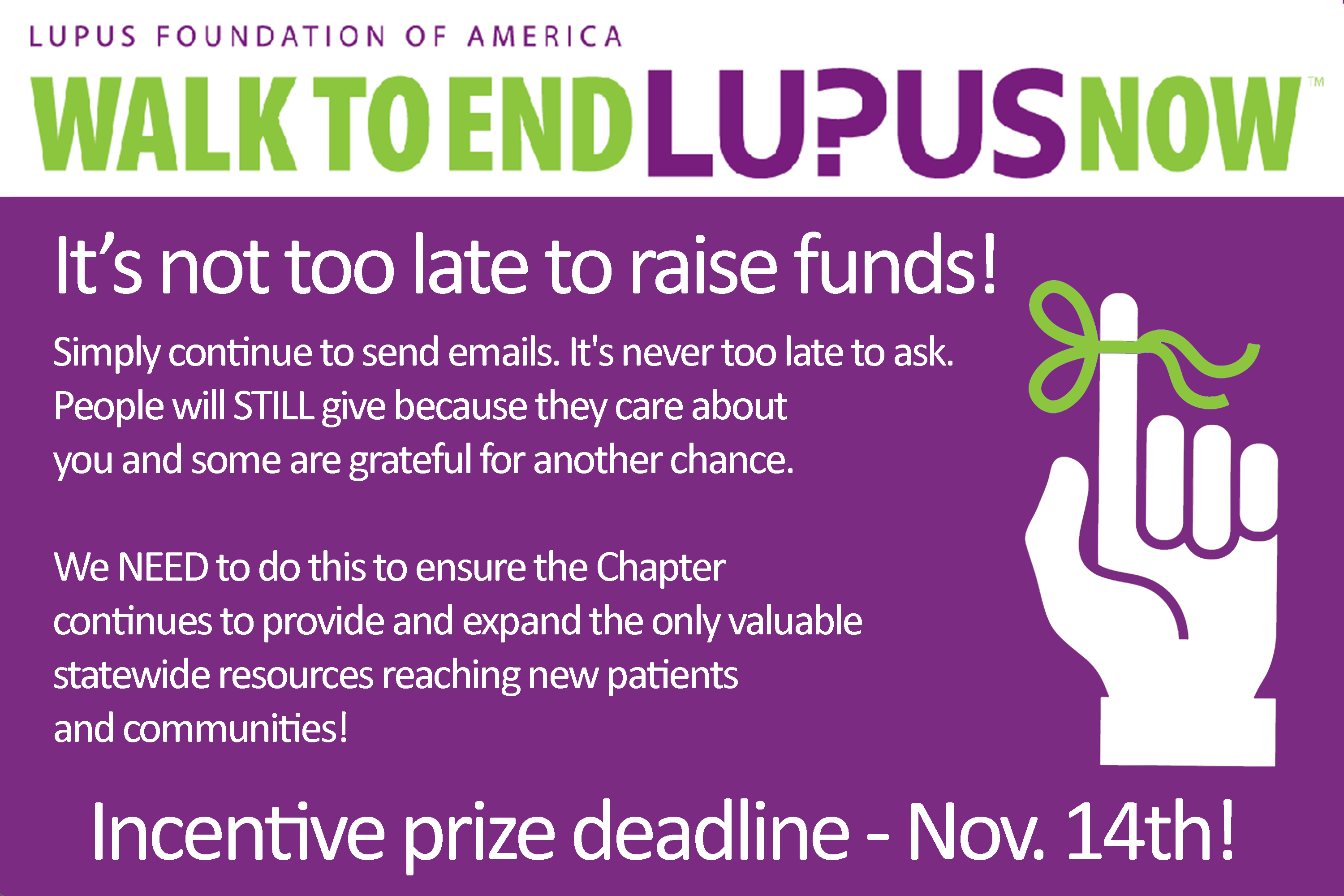 Thank you for taking lupus to the streets of Georgia on October 10th! Walkers raised their voices to a lupus ROAR, safely in their neighborhoods, parks, or wherever they felt comfortable, letting everyone know that LUPUS MATTERS!
We Need YOU to Help Us Reach Our Goal
You may not know that all walkers and teams can still raise funds to earn our Club 100 Walk t-shirt and one of the

upper level prizes

until our EXTENDED November 14th deadline. To date we have raised close to $200,000 across Georgia! In previous walks, more than 10 - 20% of our walk total was raised AFTER the walk.
Here's How:
Continue to send emails! It's never too late to ask or ask again. People will STILL give because they care about you or someone you may have lost to lupus. Many are eager to have another chance to support YOU and our mission!
The greatest impact of the walk is to realize you are not alone, to take inspiration from all of your fellow walkers! Your continued push will help ensure the Chapter continues to support patients and families year round with our valuable statewide resources and programs. Our reach is substantial, as we serve the lupus community in more than 120 counties in Georgia. YOU can help us grow our reach!