CURBSIDE INCENTIVE PICK UP
October 3, 2020
Foundation Office | Smyrna, GA
Curbside Pick Up: 10 AM - 3PM

NATION-WIDE VIRTUAL WALK
October 10, 2020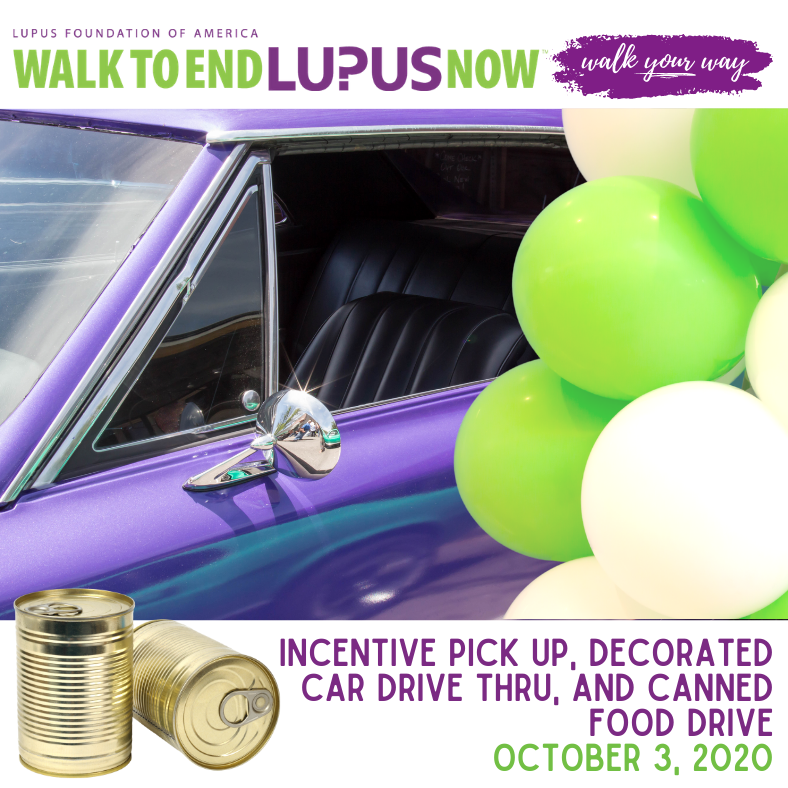 Understanding the current environment around the coronavirus, we have made the difficult decision to convert to a virtual walk. Please know that all considerations are based on the health and welfare of our lupus community.
We are planning a local in "curbside" pickup on October 3, 2020 at the Foundation office followed by a national celebration on October 10th. Like everything else these days, this is a fluid situation and we will continue to communicate all of the details as our plan evolves. You will still receive all of walk day your incentives on October 3rd ($500 signs, $100 t-shirts and Trailblazer medals)
Walk Your Way - Let's Get Started!
REGISTER:.Start a team. Join a team. Or walk as an individual!
FUNDRAISE. We provide you with all the tools you need to fundraise for lupus research, support, and education services all while earning awesome incentives along the way.
SPREAD THE WORD. Invite friends, family, and coworkers to join your team and fundraise! Share your walk page on social media!
PARTICIPATE. Join us on October 10th as we unite as one lupus community for a great virtual event.
WALK! Lace-up your shoes and walk wherever you are, send us videos and photos of the steps you take to end lupus!