Saturday, May 19, 2018
Kinnett Stadium | 7610 Schomburg Rd., Columbus, GA 31909
Check-in: 8 AM
Walk: 10 AM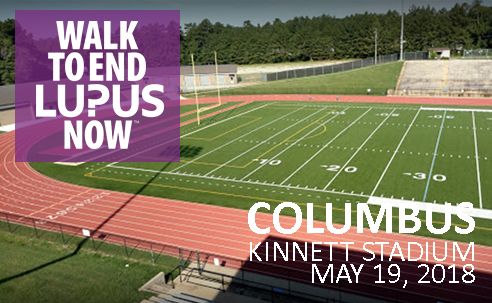 On Saturday, May 19th, 2018, we will hold the Walk to End Lupus Now™ in Columbus. You can straise funds and help us reach each our goal of $30,000! Join thousands of others impacted by lupus to recognize those living with lupus, honor those we've lost, and fulfill our vision of a life free of lupus.