Checkout the prizes earned by our fundraisers for the 2021 Augusta Walk to End Lupus Now
2022 Incentives coming soon!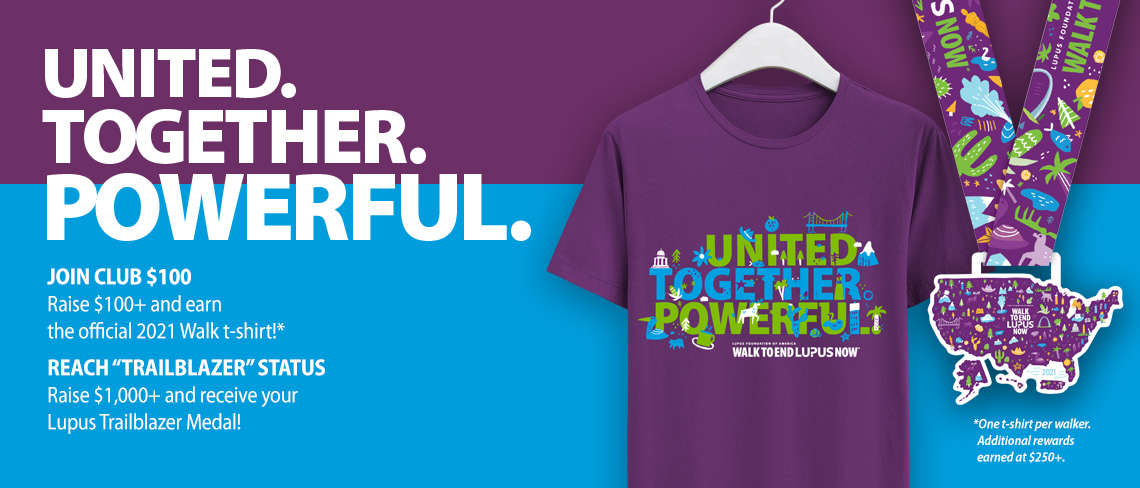 New this year! You have your choice of many wonderful prizes for levels 2-7.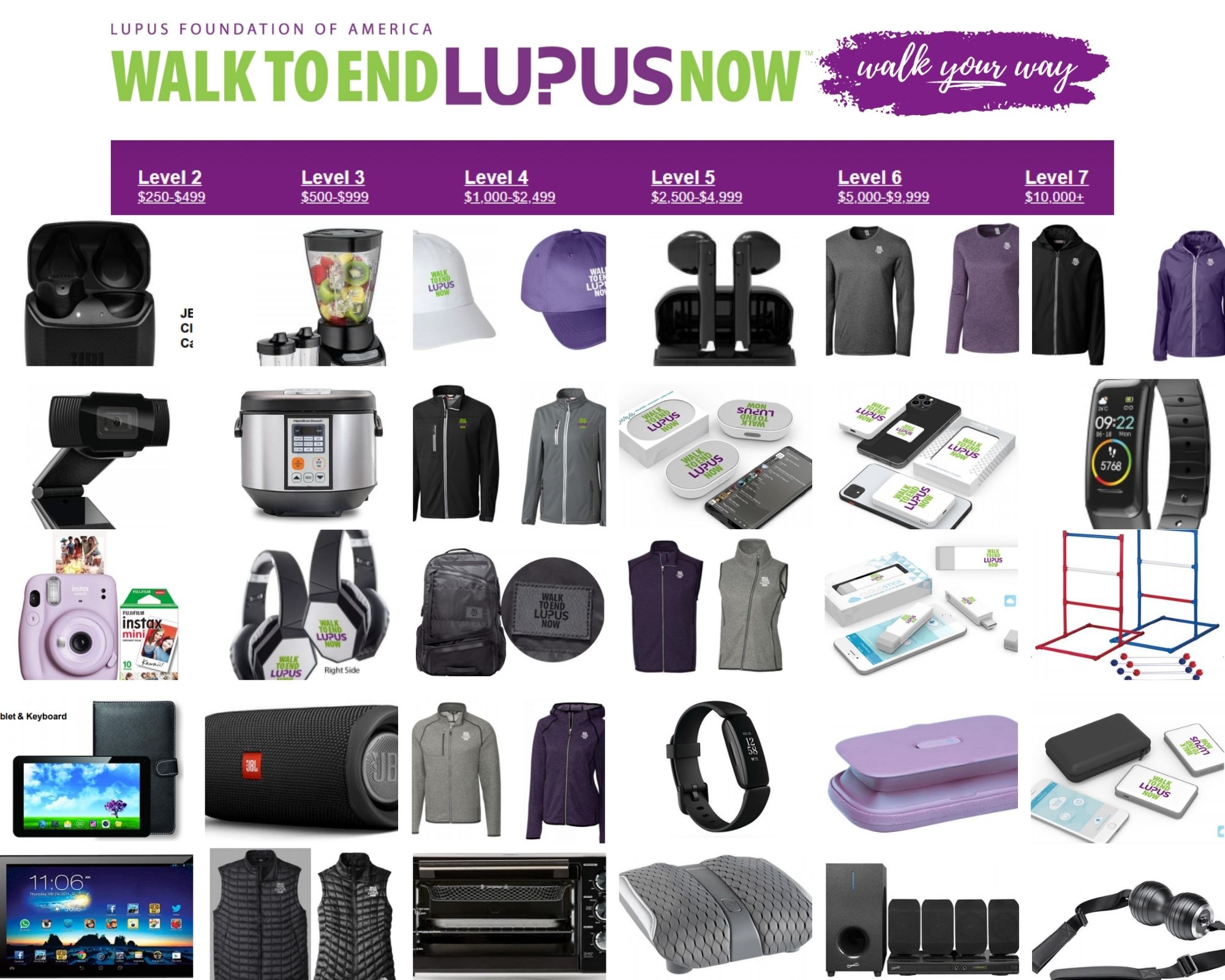 $500 AND $2000 PERSONALIZED WALK SIGNS - Deadline - Friday, September 24th - to pick up signs on at the Drive Thru on October 10th
Walkers raising $500 or more receive a personalized sign.

Walkers raising $2,000 or more receive customized message.

$1500 TEAM BANNERS
Teams raising $1,500 or more will be mailed a TEAM BANNER to personalize.