Checkout the prizes YOU can earn by fundraising for the 2021 Augusta Walk to End Lupus Now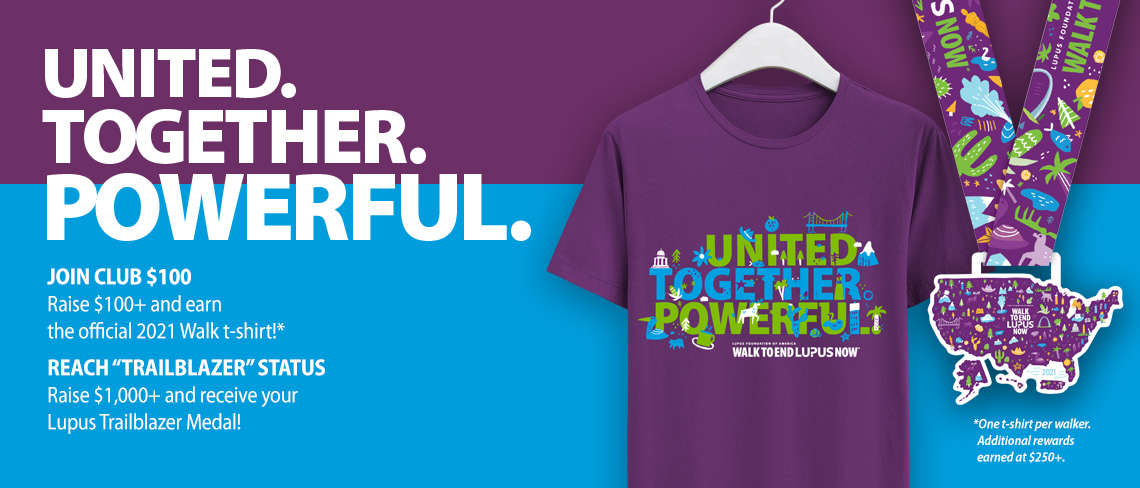 New this year! You have your choice of many wonderful prizes for levels 2-7.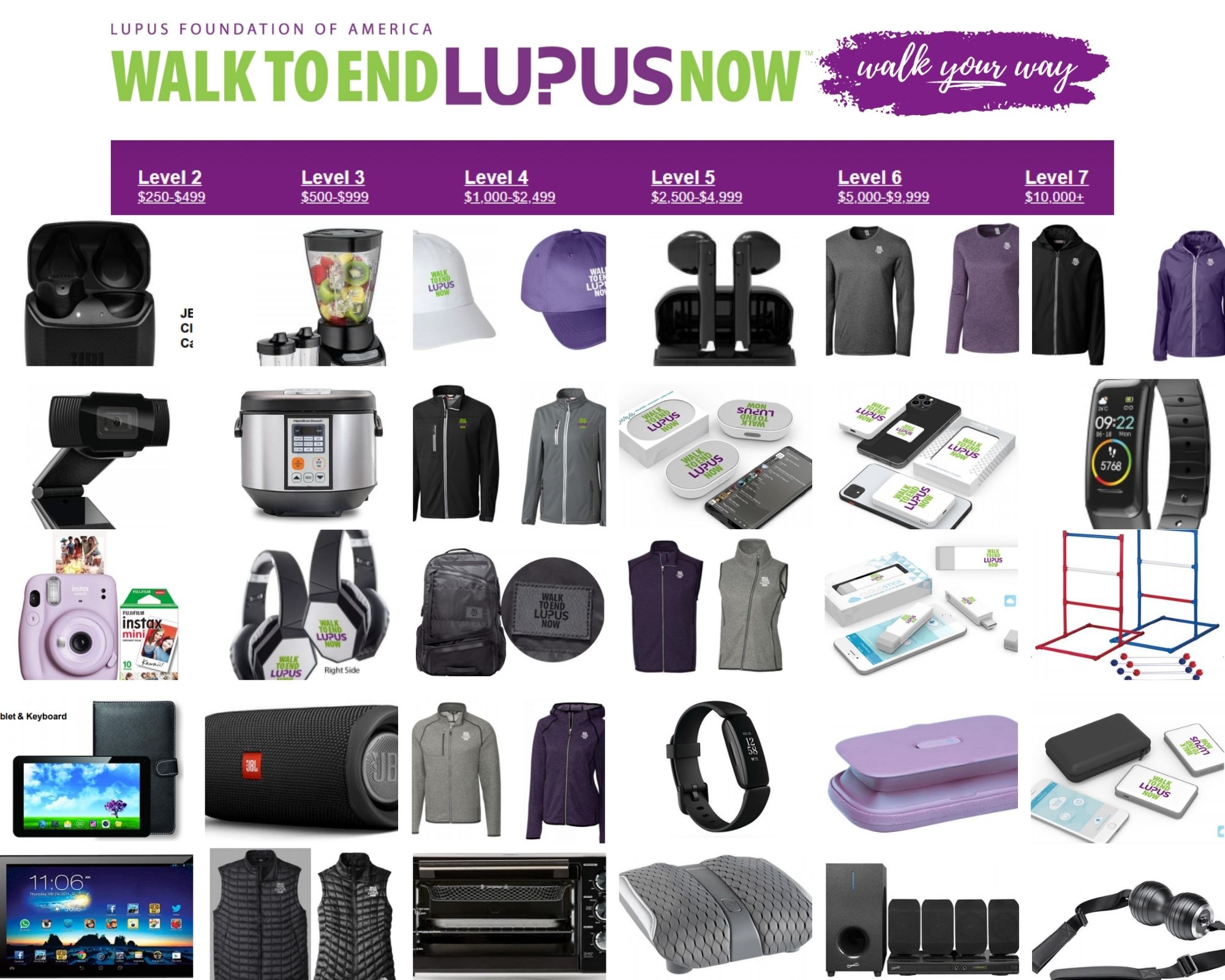 $500 AND $2000 PERSONALIZED WALK SIGNS - Deadline - Friday, September 24th - to pick up signs on at the Drive Thru on October 9th
Walkers raising $500 or more receive a personalized sign.

Walkers raising $2,000 or more receive customized message.

$1500 TEAM BANNERS
Teams raising $1,500 or more will be mailed a TEAM BANNER to personalize.