Saturday, April 27, 2019
Georgia State Stadium | 755 Hank Aaron Drive SE. Atlanta, GA 30315
Check-in: 2 PM
Walk: 4 PM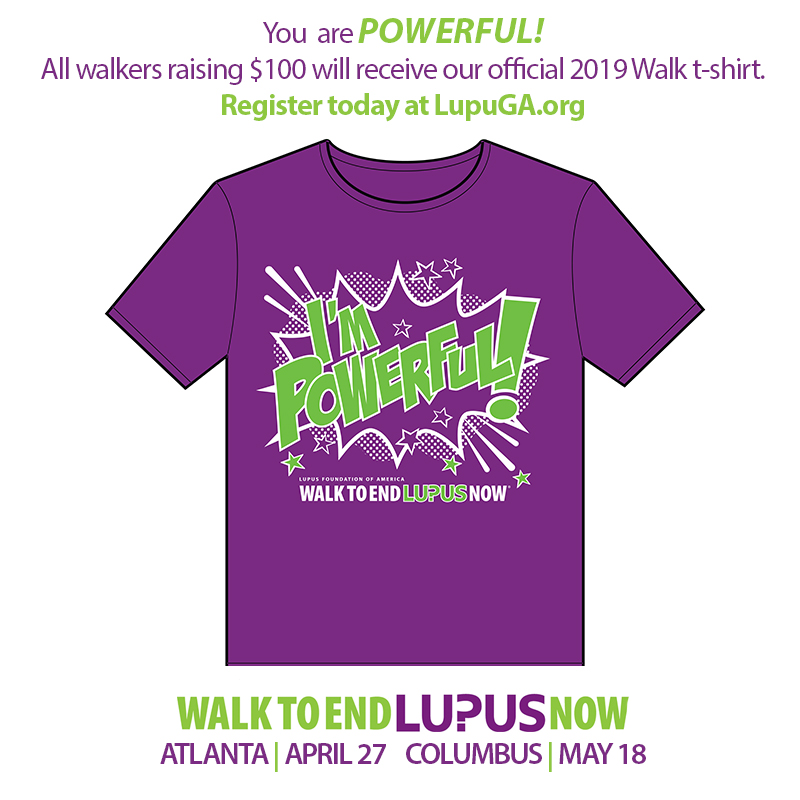 IMPORTANT ANNOUNCEMENT: Due to circumstances beyond our control, we are moving the walk to 4 pm to ensure the safety and walk day experience of our walkers!
On Saturday, April 27, 2019, we will take the Walk to End Lupus Now™ to the streets of Atlanta. You can raise funds and help us reach our goal of $450,000! Join thousands of others impacted by lupus to recognize those living with lupus, honor those we've lost, and fulfill our vision of a life free of lupus.
We are making some exciting changes to the walk day experience! In addition to the short route around the stadium, we will have a MUCH longer route for our more ambitious walkers! We are also adding some fun family activities after the walk with raffles and exciting contests!
If you are interested in joining one of our Walk planning committees, please contact us at walk@lfaga.org. We need your energy, input, ideas and most of all, your inspiration!