Saturday, April 20, 2019
The Theatre at Grand Prairie -1001 Performance Pl. -Grand Prairie, TX 75050
CHECK-IN: 8:00 AM| RUN: 9:00 AM | WALK: 10:00 AM | CEREMONY: 11:30 AM | ROUTE LENGTH: 1 Mile and 5K (3.1 Miles)
More event Details or download the Walk Route
Contact: Tessie Holloway - 469-374-0590 - tessie@lupuslonestar.org
When you take part in a Lupus Foundation of America's Walk to End Lupus Now™, you experience firsthand the power of the movement to end lupus. Join us in Grand Prairie to raise money for lupus research, increase awareness of lupus, and rally public support for the estimated 1.5 million Americans who suffer from its brutal impact.
Run starts at 9:00 am. Walk starts at 10:00 am, followed by the 1.5 mile short route at 10:15 am. Many participants also volunteer during registration times, then they can join their walk at 10:00 am. If you would like to volunteer, please register now.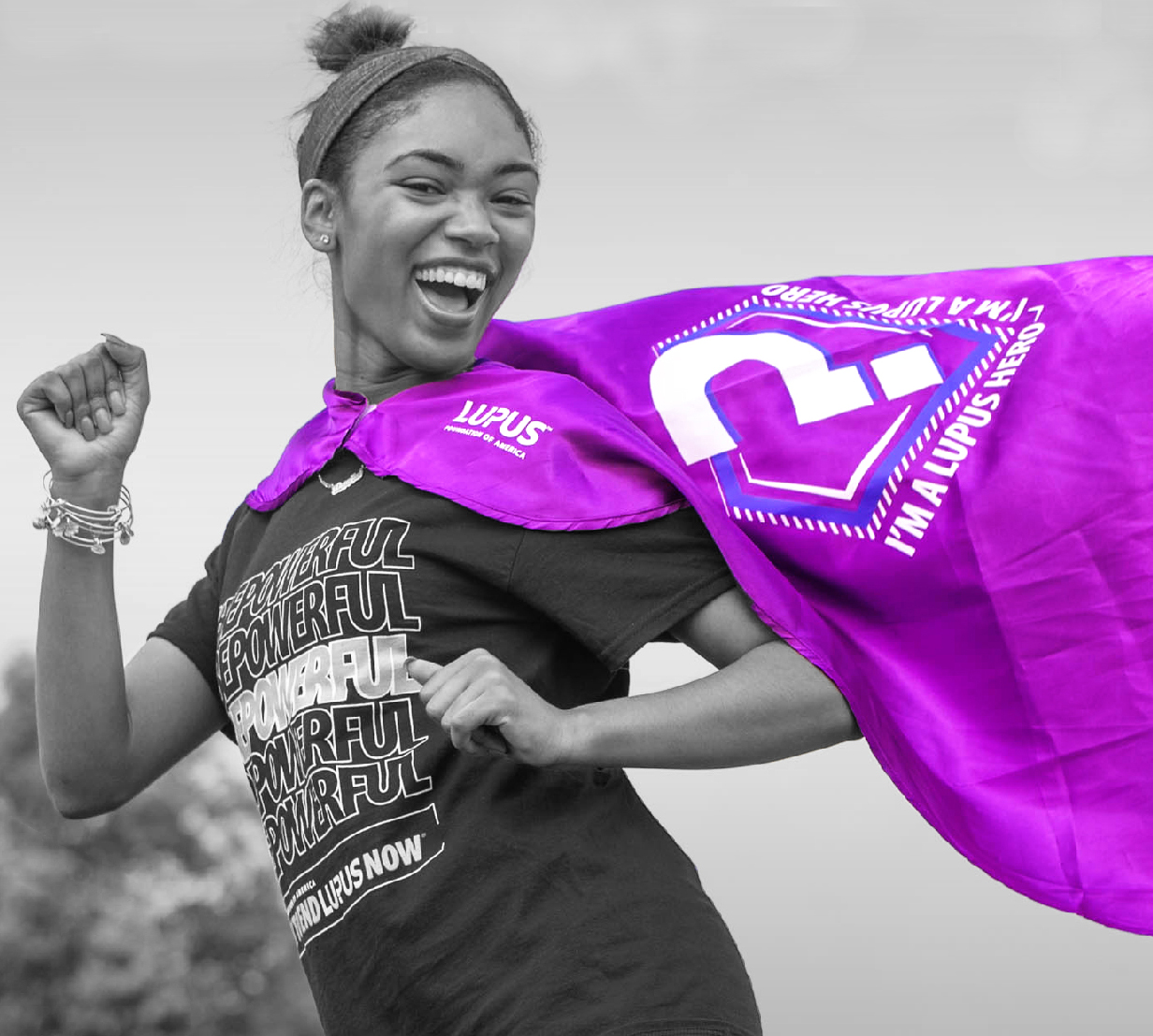 New This Year! Raise $500 by walk day and receive
your lupus hero cape to wear on event day.