Let's Talk About It: Grieving Your Diagnosis
Date:
Tuesday, November 15, 2022
Time:
7:00 PM - 8:00 PM
Location: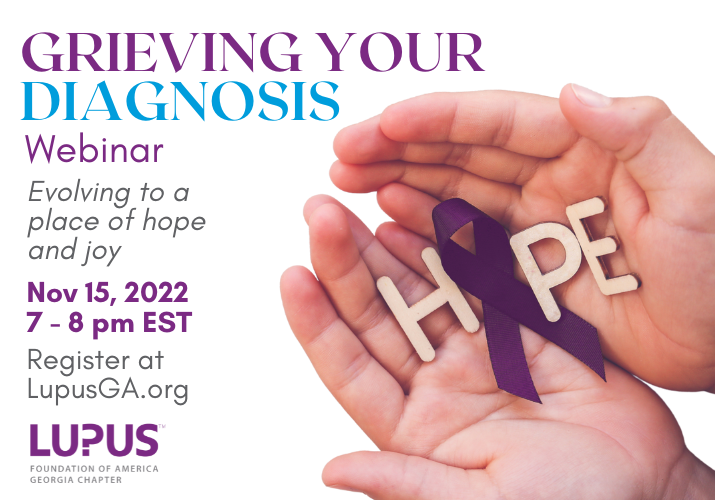 Being diagnosed with lupus can sometimes feel like a loss of the life we have or had envisioned for ourselves and loved ones. Loss defines us in one way or another and while painful, it can also be a time of growth and learning. Join us for an empowering discussion on how to navigate your way through grieving your lupus diagnosis and transitioning to a place of joy and hope.