Ducky Dash 2022
Date:
Wednesday, April 27, 2022
Time:
12:00 PM - 1:00 PM
Location:
Ducky Dash 2022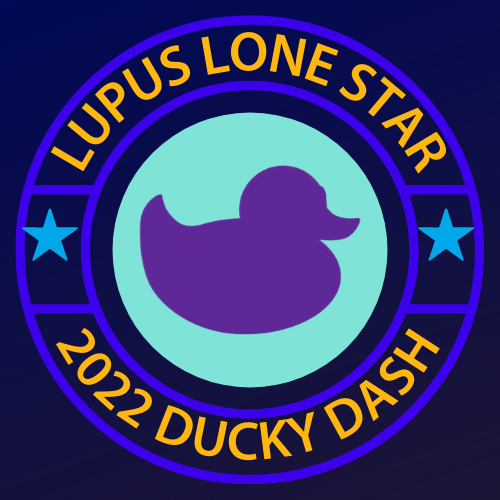 Date: April 2022 (Final Date Coming Soon!)
Location: TBD

This April, consider adopting a rubber Duck to rally around the lupus community and bring awareness to this mysterious disease. The Ducky Dash, #DD2022, is a fun way to raise funds virtually for important programs of research, education, support and advocacy. Adopt your duck today and you will receive the adoption papers.
Watch the Ducky Dash, #DD2022, at TBD. Live streaming will take place and the link sent out to those who registered will be sent closer to the date. Get your ducks today and see if your duck is the winner!
Adopt a Duck:

Single Duck - $10
Adoption papers emailed


Race Flock (5) - $25
Adoption papers emailed


Race Paddling (15) - $50
Adoption papers emailed


Lupus Super Hero Sponsor - $100
Name on event website, emails & social media, 1 duck