Someone You Love Has Lupus: Supporting Men with Lupus
Date:
Saturday, September 21, 2019
Time:
4:00 PM - 7:00 PM
Location:
Stars and Strikes - Stone Moutain
1741 Mountain Industrial Blvd,
Stone Mountain, GA 30083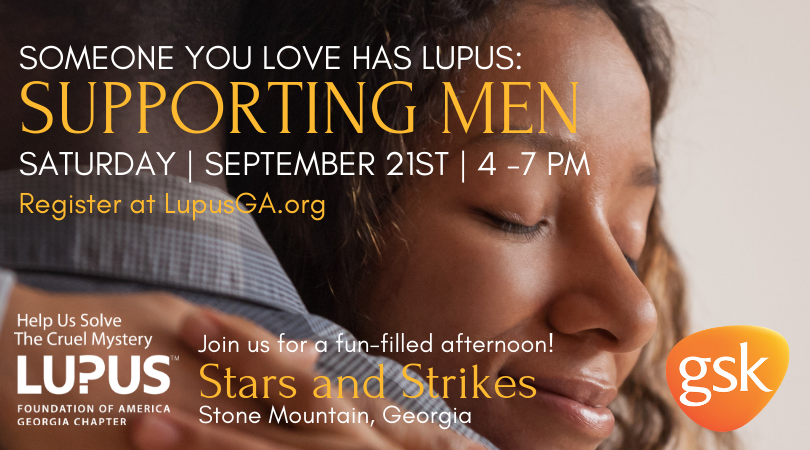 Join friends and families to support our men living with lupus in Georgia. We have a fun-filled, empowering afternoon planned including lupus information, food, games and fabulous camaraderie!
$15 per person or $20 per family includes free parking, dinner, bowling and games! We are grateful to our sponsors at GSK.